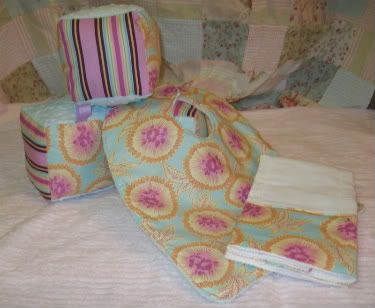 Thanks to the Random Number Generator, our winner was #4,
Mamaskin
.
Congratulations, Mamaskin!
Please e-mail me at AnneBasso(at)gmail(dot)com with your mailing address and I'll get it right out to you.
Thank you to everyone who entered, and those who didn't, but Tweeted and shared on Facebook.
Please check out
Southern Monkey

on Etsy
.
Her stuff is so cute and will make a great gift for your baby or someone else's.