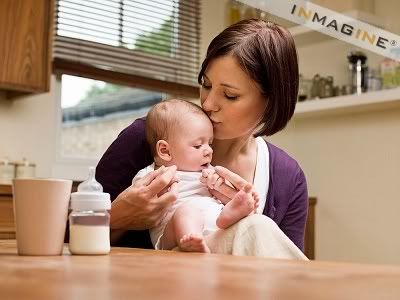 I read a lot.
I read a lot about parenting.
I even have books I recommend to new moms. Check out the Amazon link in my sidebar. But certain questions that come up as a parent, just aren't answered in books.
I've found motherhood to be a leap of faith.
Not only faith in the God who gave me these children, but faith in myself to make the best choices for them. Sometimes I've done well, and sometimes I've failed. But I think even in failure I have learned lessons that are invaluable for our family.
I'm grateful for the experts who've taken the time to write books and share their expertise. Just as I'm grateful for the mom's who've shared their years of experience with me personally.
What I've read and heard has informed my instinct and made me a better mother.
But at the end of the day, sometimes I have to just go with my gut, and do what I think is best for the kid I know better than anyone else. Those are usually the times I'm praying the hardest.
This whole motherhood thing, is
so much harder than I thought when I was a kid.
But only because I care so much about doing it well and raising kids who are good people and who make the world better in their own ways. At the same time, parenting is
so much easier than some experts would have us believe.