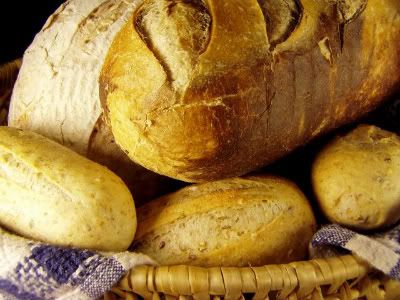 My family eats a lot of bread. And with all the crud that comes in a lot of store bought loaves (high fructose corn syrup anyone?), I was excited by the idea of making my own. So, to that end,
my wonderful husband acquired for me a brand new bread maker!
In the last 24 hours I've made four loaves of bread. Two have already been consumed completely. My family really likes bread. And so do I.
This bread machine may end up being a gift that all of us benefit from.
Now if I could just get the kids to stop calling the challah bread "holla bread", that would be great.