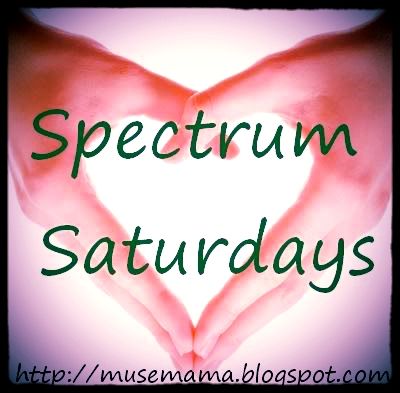 Every week is busy with a house full of kids. Even more so when you have kids in the mix who have Autism. But as Ciaran makes progress with his speech and ability to perform daily tasks on his own,
I become more hopeful that one day things may calm down.
At least a little. I'm especially excited this week by Ciaran's continuing potty success. One day that may seem like a little thing, but
while you're going through it, potty training can be all consuming.
This past week I received an e-mail asking if
I would review a new book called Autism & Alleluias
. I just found the book in the mail yesterday and plan to read it this week. I'm looking forward to it!
I also discovered a couple of
new websites about Autism
that have made me think about some issues I'd never considered before. I
've always viewed Autism from the perspective of a mother, never from the perspective of an Autistic.
So, there should be some interesting (I hope) new posts coming from my internet travels.