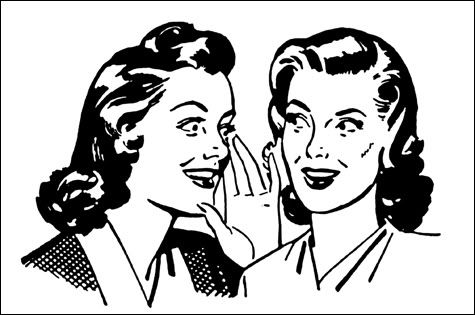 I've been blogging for a while now and I've lost my naive belief that what I say on my blog is mine. I know better. I've seen and been victim to the "hate" blog. The kind of blog that pops up, borders on stalking, and has no other purpose than to be mean and judgmental.
For some reason I find this problem more with Mommy Blogs than with any other genre. What is it about us women that encourages such spite within us?
I'm not above gossip. I've done my fair share, believe me. One of my favorite quotes is from Dixie Carter and roughly states that any gossip is fine amongst women as long as it's followed with "bless her heart." an idea I've happily taken to. But, largely, I believe the best about people and don't see malice until it's right in front of me. Usually when it slaps me. I might be a little slow like that.
For a while, the understanding that what I put on my blog was no longer mine, hindered my belief that I could speak freely here. I debated shutting it down or making it private. Why should my bad day be a point on which to pass judgement on me as a whole? But I think I must be getting older and more secure with myself, because I don't care as much anymore. After all, someone is always going to dislike me or judge me. It's the way of the beast. And why should I care? I'm more than the sum of my parts. I'm more than my flaws. And their poor opinion of me doesn't actually make much of a difference in how I live my life.
So, while people may judge, or gossip, I'm going to blog anyway. I'm going to keep believing the best of people because I'm better that way. The alternative for me, just isn't worth it.