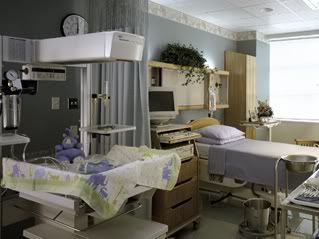 I have loved having my babies. Really. Through it all, it's been the most amazing gift I've had. It's this moment where I become the mother of a tiny new human. How cool is that?
For me, this has happened through the vaginal birth process. TMI? But whether it comes from a c-section, surrogacy, adoption, doorstep offerings, honestly, I could care less how it happens. Because however a woman becomes a mother, it's something so incredible, it can hardly be described with words.
Liam's pregnancy has challenged how I think of my own birth experience. This time, I'll be delivering via c-section, and will not experience it the way I have before. And I think there's a certain amount of disappointment in that. Probably because it's different.
So, my friend Dada was on a podcast today over at
Birth Stories On Demand
and it was so cool to hear her! Living in Minnesota I haven't seen her in forever. I'm so proud of the Mama she's become, and the way she talks about birth is how I feel about it too. I'm so happy for her and both of her gorgeous babies. Seriously, I kinda wanted to squee and hug her though the computer when I heard the podcast!
Bless Dada and Kelli's hearts. They even mentioned Liam and me. For anyone who gets here from the podcast, we have many reasons to hope. Not only is Liam likely to live past birth, he may live a totally normal life. And while I'm still scared, I know I'm lucky. Because it looks like Liam's birth will bring a gift I won't have to give back. I know how painful it is to leave the hospital empty handed, and my heart is with all the mamas who have empty arms and aching hearts today.
I know this post is a little disjointed, but then that's kind of how I've felt today. Disjointed and odd, looking for comfort where I can find it.
Oh, and Dada? It's pronounced in-sef-a-luh-seal (encephalocele). Love you!