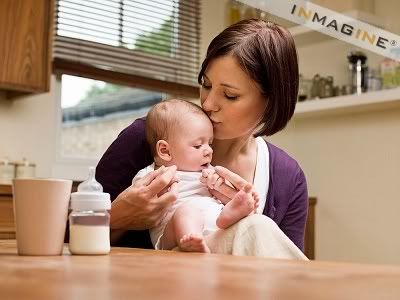 Recently a friend of mine had a baby. We're not super close friends and I don't want to be that person who's all bossy and seems like they know it all. But it's hard when you have really good information. Her healthcare professionals were telling her things like "don't feed the baby any closer than every two hours so that you have a good milk supply."
Um,
what
?
Breastfeeding is a demand and supply principle, the more they demand through nursing, the more you'll supply. Trying to make your baby wait for the clock to catch up with their belly, is not sound breastfeeding advice. (Yes I know that's a very basic description, but nursing less to ensure a good supply defies logic completely.)
Do I say to my friend, "Hey, I'm actually more knowledgeable than your nurses. I've breastfed a lot of babies, and I swear they're wrong."? No. I don't. I didn't want to be that friend. The one who knows so much better than the professionals. What I did say, was that in my experience, it's best to watch your baby to figure out when to feed him, and I'd hate to see her breastfeeding relationship damaged by clock watching. Then I sent her some info on Facebook from a breastfeeding website. Even that might have been a bit pushy, but I really couldn't help myself. New moms getting bad breastfeeding advice makes me
crazy
.
So, how can a mom with some experience be helpful to a newer mom and maybe get some support too? I was thinking that it would be awesome to have some kind of local group that met and allowed a sort of mentoring relationship between newer and more experienced moms. A place where moms could meet, hang out, share information, and a new mom could maybe find a "sponsor" mom. Someone they can call with questions or for advice. But as a general group it would be a place for all the moms to find support and encouragement as moms.
I'm not sure exactly how this would function in real life, nor how to make it go from an idea in my head to an actual thing. But I think I'd like to figure it out. Wish me luck!