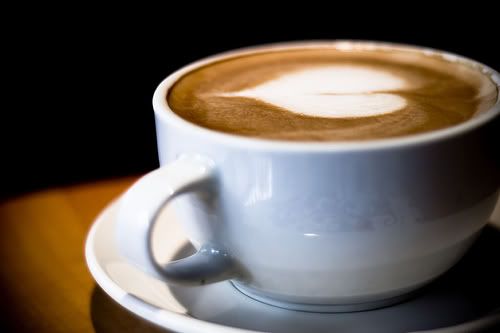 Once upon a time, back in the olden days when grunge was played on the radio, I was a girl. No
really
, I keep telling my kids, I was a real-
live
-girl. Not just the mom they see before them now. I did things. Crazy things. I once ditched school so that I could drive around L.A. with a friend looking for Tori Amos. We took improptu trips to the mountains, just to drive. We went out dancing. We went to raves. We toilet papered the houses of mean ex-boyfriends. We had fun.
We had our down time, too. On Thursday nights my girlfriends and I would watch Friends, crochet, and then get a Starbucks and then catch E.R. George Clooney was dreamy and we couldn't party every night. But that is just not my life anymore.
I don't want to say that I'm bored. I'm not bored. There's always something to do. Laundry, cleaning, diapers, kids, husband. I am
not
bored. But I'm starting to wonder if I'm getting bor
ing
. Who cares if my baby has thrown up on me again, or how many diapers I've changed, or if I've found a fabulous new way of cleaning my sink (I haven't by the way).
The thing is, I
know
I'm living a crazy adventure. I share the secrets of little girls. I get the sweetest little boy kisses. I know what makes a Liam giggle. When I'm doing this right, every day is an adventure. Every day is a little bit magic. I'm sharing the moments that they will remember when they're grown and off in the world. And damned if my kids aren't funny. I sometimes wonder what I laughed at before they came along.
There's this kind of odd period when you have really young children. And I've been in this period for longer than most people these days are. Some people have the freedom of older kids. Some people have the freedom of no kids. And it can seem a little dull to spend most of your time picking toys up off the floor and reminding the little people to flush the toilet and wash their hands. But this is what the rest of it is all based on. The relationships we make with our kids when they're little, it's huge. So I'm going to keep drinking my coffee and sharing the magic as I find it, where I find it, and well, when I find it.