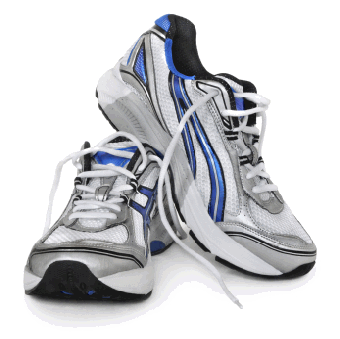 People ask me how, with seven kids, I manage to stay sane. To be honest, I'm not always sure I do. My life is busy and sometimes chaotic. Okay, maybe more than sometimes.
Anyone who's read this blog for any length of time knows that my spirituality is important to me. It's a road that has wound and changed for me over the years, but it's still a huge part of my life and how I live every day.
Over the last year I've been trying to get my body healthy. Yeah, I want to look better and feel better, but I also want this body to carry me through a whole lifetime, and it won't do that if I don't nurture it. And I have to not only nurture the physical, but the spiritual as well. I've found an odd way to do both. I'm running.
For me, it's weird. I'm not athletic, I never have been. My Middle School P.E. teacher would get so mad at me for refusing to run. She would be so shocked now. I run on
purpose
. I not only started, but
finished
a couch to 5K program. Then, it turned out that I liked it so much I've kept going. I'm up to about 4 miles now. I'm not fast, and I'm probably not pretty, but I'm doing it and it feels
fantastic
.
The running, of course benefits my health, but it turns out that it benefits my spirit, too. It's my time. I'm alone, listening to music, and spending time with my thoughts. I'm tuned in to how the earth is changing, the heat from the Summer changing to the golden falling leaves of Autumn. Running gives me time to breathe. It's my time. Hopefully, doing this gives me what I need to be more focused at home, too. When we take care of ourselves, we can take better care of our kids and our families. At least that's what I'm hoping for.