The kids swimming @ Father Hennepin State Park
Today's adventure was heading out to
Father Hennepin State Park
. A day was planned for playing in the sand, swimming in the lake, and maybe walking one of the beautiful trails.
All of these things happened, but in true Basso style, not exactly the way we'd planned.
We got a bit of a late start. It turns out that packing to take nine people to the beach, can be a giant pain in the ass touch complicated. Towels, sunscreen, bug spray, towels, sandwiches, bottled water, sippy cup, clothes, swimsuits, and so on and so forth. It took me so much longer than I thought it would. Some moms make it look so easy. They carry Marry Poppins' carpet bag, or something, and everything is in it. Paper cut? They're on it! I don't have one of those bags, and I'm not quite that organized. Those moms have a can opener and a corkscrew. I probably forgot diapers.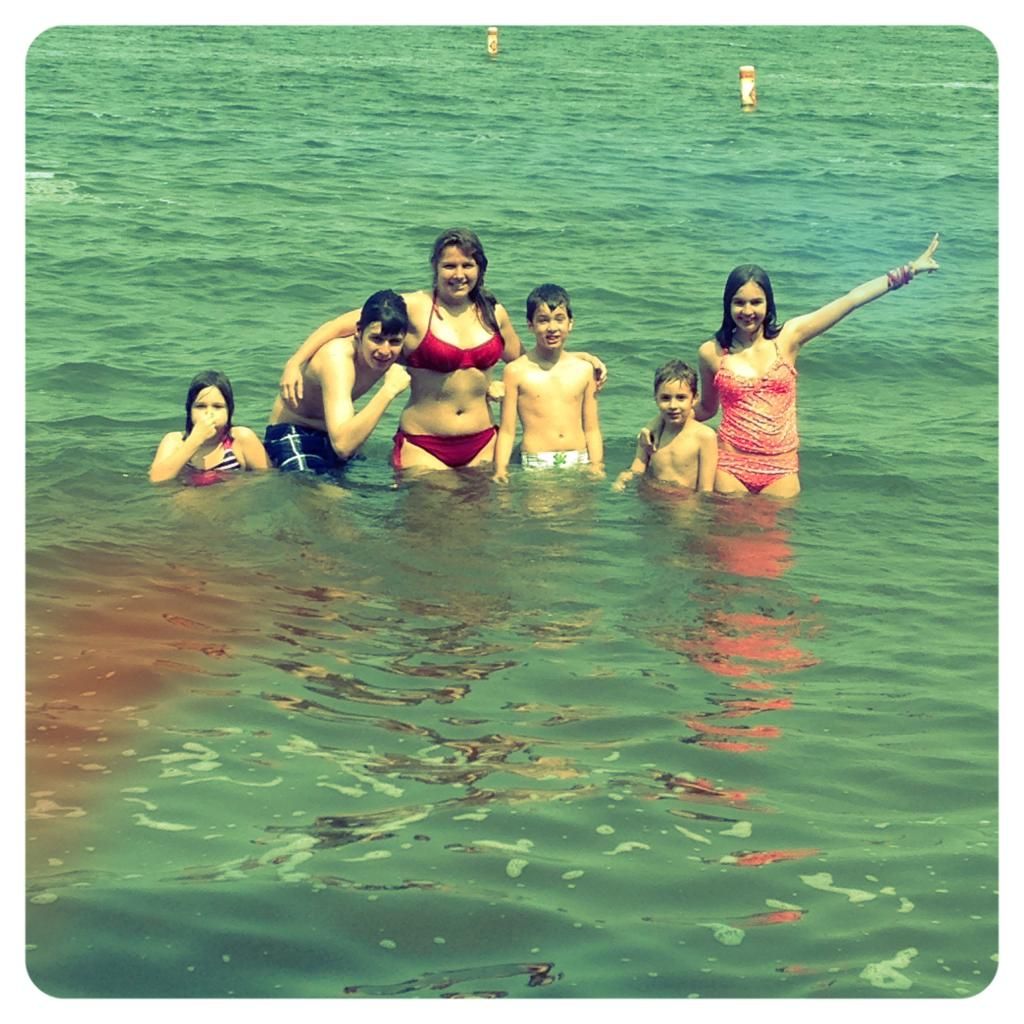 Bridget, Reagan, Karina, Ciaran, Quinn, & Piper
We got there, and the kids were off! That made me a little nervous. See, you have to understand, growing up in Orange County California, I have a lot of experience with beaches. Seaside beaches. It can be really dangerous. I can't tell you how nice it was to have teeny tiny waves, and water that was downright warm compared to the frigid waters of the Pacific. Lakes are a lot nicer than I realized.
Reagan, Karina, Piper, Bridget, Ciaran and Quinn all loved the water. There was splashing, playing, swimming, and tons of laughter. I tried to get Liam in, but he was really afraid of swimming, so I didn't push him too hard. He had fun trying to taste-test all the sand on the little playground on the beach. Which is fair, really, I mean, you can't know where the best tasting sand lives until you've tried samples from all over.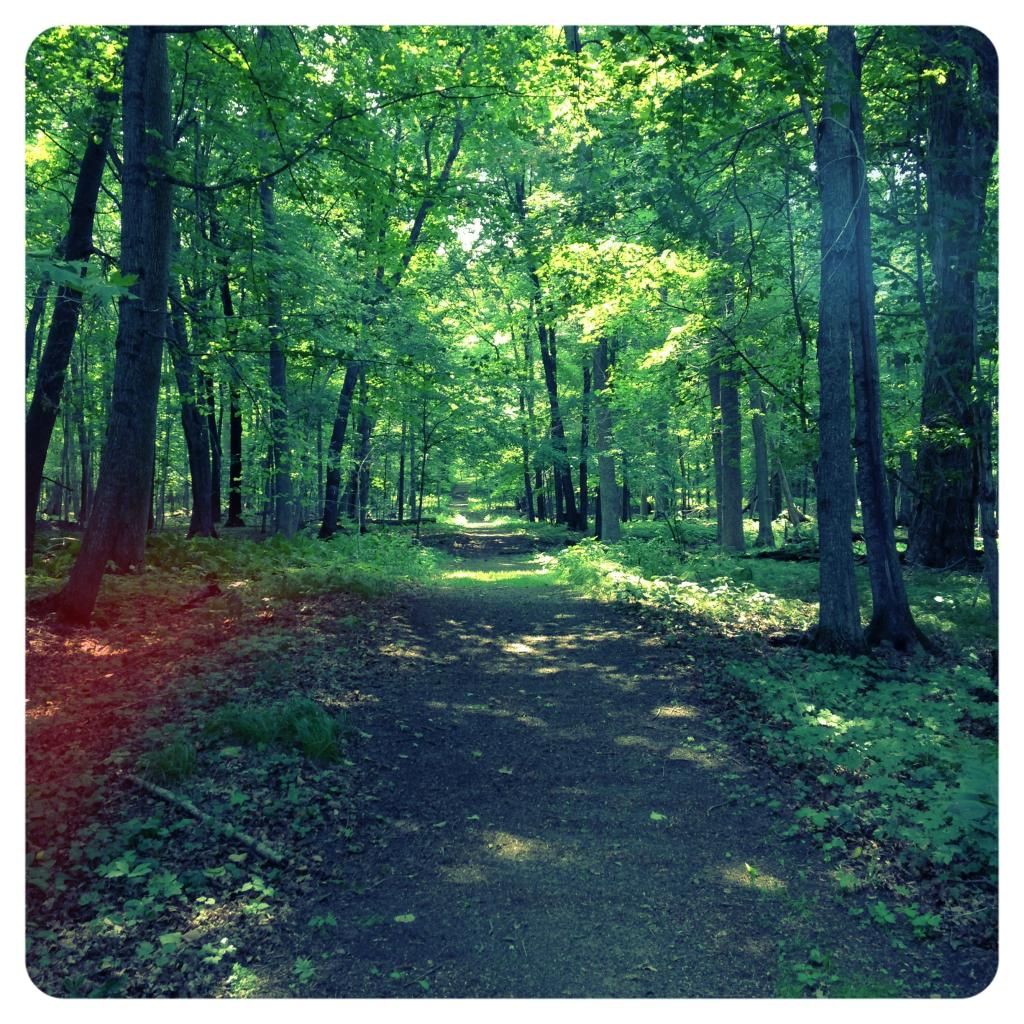 Walking Trail @ Father Hennepin State Park
Brennan, who seemed to be feeling much better today, just shut down at the park. He wasn't going to be happy on the playground, in the water, or anywhere at all. And shame on us for breathing. How dare we! So, I wrapped him in a towel after a failed attempt to get him to go swimming, and there he stayed until almost the very end.
After lunch, Karina and I took Liam for a walk on one of the gorgeous walking trails that wind through the park. We were just going to do about a half mile round. Now, while we were smart enough to
bring
bug spray, we were not smart enough to
use
said bug spray. Oops.
So, the farther we got down this winding trail through the forest, the more the mosquitoes came out as if a buffet had been served. It had to be a funny sight to see Karina and I smacking each other, trying to get all of them off. We ended up cutting the walk short after I smacked half a dozen off of Liam's legs.
Mommy & Liam play on the beach.
Bassos are apparently delicious. At least if you're a blood sucking insect.
Bugs, by the way, are why I'm not a fan of camping. I know, bad Pagan. I love the woods, I love nature! I just don't want to live in it. Not without some walls, or something to keep the dirt and bugs out. I know, I am in so much trouble if the zombie apocalypse comes.
After a couple of hours, the kids wore themselves out, and we came home for a late nap and some relaxation. We are looking forward to one full day more here on vacation, then back home to the Cities on Saturday. It's coming too fast.