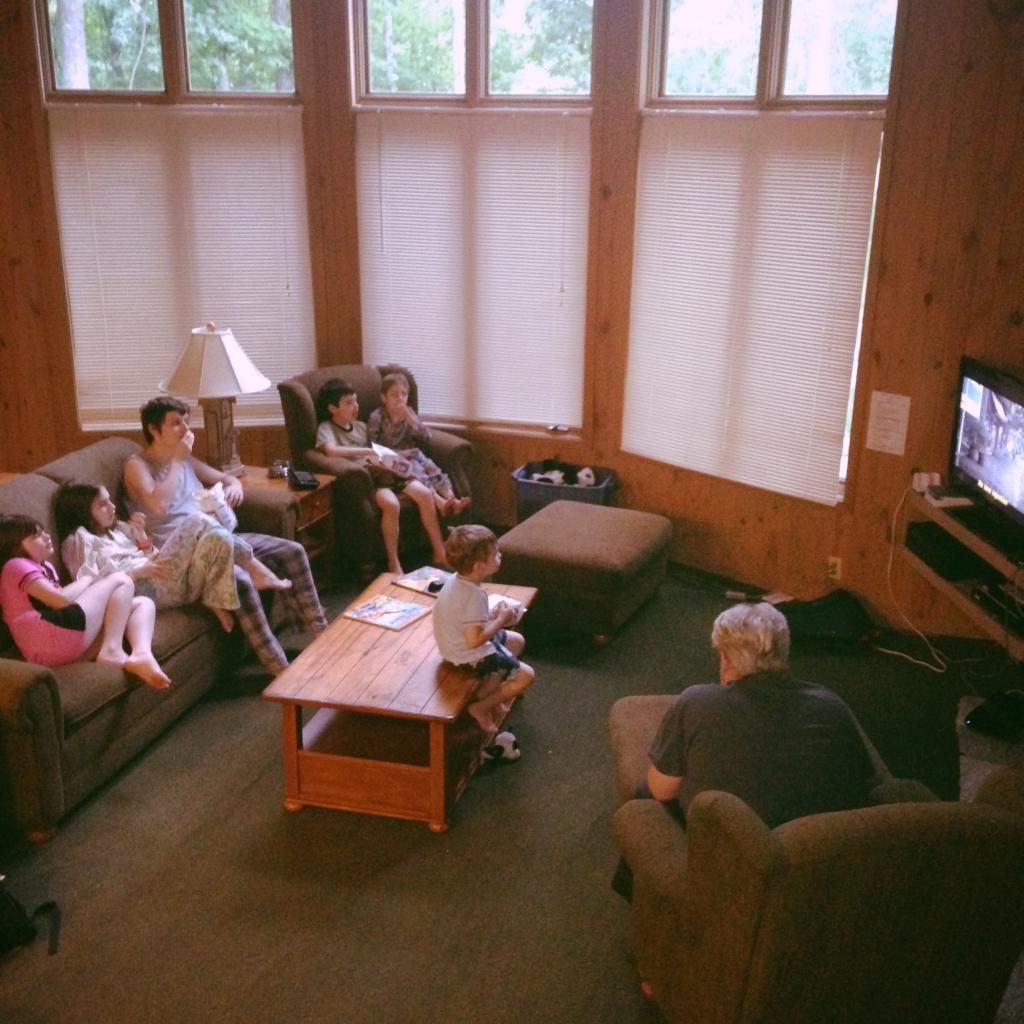 Dominic and the kids get settled in to watch Labyrinth
We are on vacation this week. A week at
The Villiage at Izatys
. It's idyllic. An hour and a half away from home, it wasn't too long a drive, and the kids did great. The only thing I forgot, was milk. So, not bad. This week was an incredibly kind gift from my parents. The only thing that would have made it better, would have been if they could have come, too.
Away from home, many of the same things are required as when we're in our own house. For example, I've done six loads of laundry since we got here. But I've done them
here
, surrounded by trees and a golf course!
I've learned that vacations are magical. Piper and Bridget, have been nice to each other. They're talking, as if they're friends and really like each other. It's so sweet! Now, it's not that the girls don't normally like each other, it's that puberty and girls very close in age...it's complicated. It's been a relief to have them getting along so well.
Vacations are exhausting. Brennan (4) just had to sleep.
This morning we hung out. We played outside, and the girls did a painting project, decorating a cupcake shaped piggy bank.
This afternoon, Dominic and the kids walked down to the Club House and found out what there was to do there. We'll go back another day and really play there for a while.
Since the pool is closed this year, we all got in the hot tub, which for the younger kids was like a small warm swimming pool. They thought it was perfect. Even Liam got in, though he mostly sat on my lap. Then we ate dinner.
Now we're all sitting around, watching Labyrinth, while eating popcorn and smores. This may be my favorite part, so far. We have plans for a trail tomorrow, a state park later in the week, and a couple of other things.
I Love Vacation.