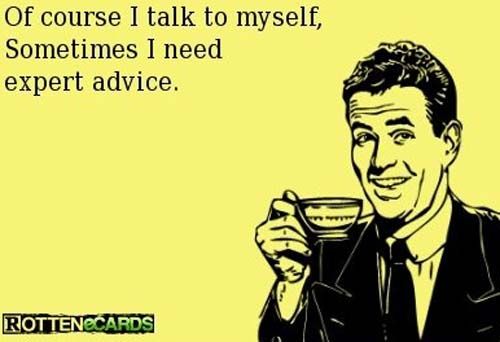 Said Anne, never ever.
I had a whole post I was writing. It was a lot about nothing but me, still trying to make my life seem more interesting than it really is. Because my house on a Sunday is
not
the wild party house you think it is. And you do think it's a wild party house don't you?
Then I remembered what I actually wanted to write about today (but had forgotten, because I apparently have the memory of a goldfish).
So, I've been reading this mom blog. It seems pretty popular. She has a really slick page, and a lot of followers. She writes in a way that's accessible and easy to read. You feel like you have a little view inside her life. And, like me, she also has a big family.
I liked it!
So, I started commenting on things there. I think it's a
touch
annoying that any comment you post doesn't link to your blog or webpage, because I have found so many interesting people through comments they've left elsewhere, and I love the idea that comments create connections and conversations beyond that one post or blog. But, whatever, I'd still rather be part of the conversation there, than not part of it at all.
But, she never responds to the comments.
I don't get it. I could understand if she was getting hundreds of comments. I mean, I'd be shocked as hell if the
Bloggess
answered her comments. That would take all day.
But this blogger is getting a
handful
of comments on each post. It would take her a few minutes to answer.
Granted, she is not obligated. And if she doesn't want to talk to her readers, that's her choice. Or maybe she's insanely busy and really just doesn't have the time. I don't know, and I'm not going to judge it.
But it makes it feel less like a conversion with another mom about the funny things happening in her life, and more like I've bought a ticket to the show, and am expected to leave when it's over.
I guess I'm just not a fan of that style.
Cecily Kellogg of
Upercase Woman
used to always respond to my comments. With an email. She took the time out, every single time I commented, to answer me. I'm pretty sure she did it for all of her comments, and she had a lot of them. It
had
to have been time consuming. But as someone who read her faithfully, I appreciated that she took the time to interact with me.
So I started thinking about what kind of writer I want to be.
I want to be the kind of writer that you feel like you're having a cup of coffee with (or a glass of wine, whichever) and I'm telling you about how Ciaran tried to be Handy Manny today, and hammer nails into my walls.
So we had the good discussion of how Handy Manny learned how to do that, and he knows how to use tools and what to nail together. But right now,
you're
an 8 year old boy, so how about more imagination, and fewer
actual
household projects,
please
.
After which he then just proceeded to use a hammer without nails. Promting me to do something kind of like this:
And then I could tell you how I had to move the dog's tie out, because she's literally eating the home she wants to live in. I kid you not, she's chewing the shingles on the house. It makes me do that thing above.
Again
.
And then I'd make a joke, and we'd laugh, and you'd tell me about your dog, or your kid, and we'd laugh again. Because as much as I don't want to be here talking to myself, I don't want to be just talking
at
the nice people who read what I write. That's just not fun for me.
What do you think? Do you like blogs that are more conversational, or just kind of a check in and be done kind of thing?
*****
You read all the way through that? Thanks! If you liked it, click the link below which registers a vote for me, would you? Thanks. You're the best!