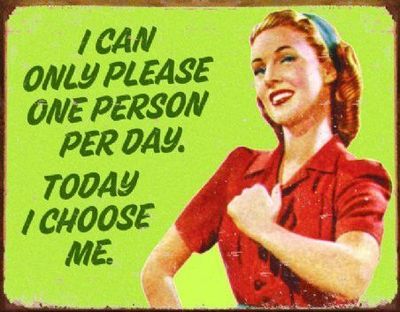 Sometimes life makes me feel like I can't catch a break. The teen needs new shoes. The electricity bill has gone up. Something else is broken and needs to be fixed. And then I got a notice in the mail that there was an issue with our escrow account, and if I couldn't send the mortgage lender almost $4000 in by September 1st, then our mortgage payment would increase by $300 per month.
I considered banging my head against the wall for a while. Wisely, I decided against it.
So, while it most definitely felt like I couldn't catch a break, I think the mortgage thing was my very last straw. This shit was getting figured out. Now! Well, actually, maybe it would get figured out after I threw up and had a good cry. What can I say? I was really stressed out.
So, I found out I could donate plasma and bring in some extra money. If I could get Dominic to go with me, we could bring in more than double. Then I applied for a job. Then I offered my services to someone I thought might need help with a clerical job she was working on. I was going to fill the hole in our budget. Period.
But bringing in extra money was only looking at it from one side. What about the other side?
I called the mortgage lender. They agreed to let me split the escrow costs over three years instead of one. So, only an increase of $108 per month.
Then I looked at the big expenses paid out of escrow, to see if they could be lowered.
I called the insurance company and found that we were overpaying on our insurance. We reported having a finished basement, but also added the square footage of the basement into the overall square footage of the house, which we didn't need to do. It brought our cost down over $1000 per year.
Then I found out how to homestead the house. Apparently if you live in your house, you're supposed to homestead it with the city and bring down your taxes. That should
really
help.
By next year when they reassess our escrow, I anticipate we will have a surplus. It should actually bring down our monthly payment in the long run.
I am starting to feel like I'm winning at this game!
Then the phone rings. I've been asked to interview for a position as a WIC Lactation Peer Councilor. Me! Helping new moms breastfeed! Mom to mom! Plus, It's a paid position, I can work from home,
and
it will bring in pretty much exactly what I need it to. The IBCLC and I had really hit it off when we met, and she thought I'd be perfect for the job. I think I would too!
Oh yeah, this day is on fire!
So, yell over the Wii, Small Fries. Sneak into the pantry and steal potato chips. Hide trash under your bed and leave your banana peels on the playroom floor. Because, at least for today, this mom is feeling way too good about things to get mad that no one told her they used the last of the milk.
Tomorrow though, it'll be back on, and those banana peels had better be in the trash where they belong.